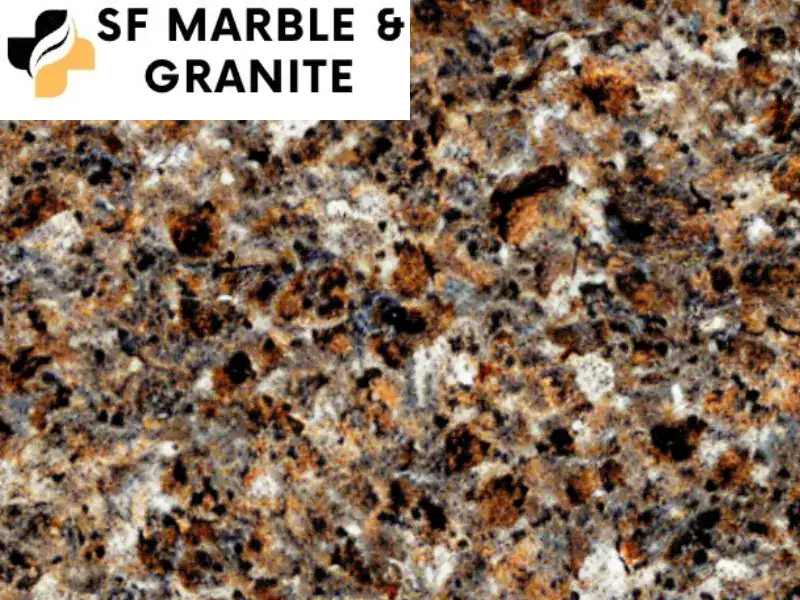 Fantasy Brown Granite comes from Paloda India and Brazil. Fantasy Brown is not granite. It is not a hard quartzite either. There is more to Fantasy Brown than just being marble; because to the dolomitization process, Fantasy Brown is harder than conventional marble.It is best to call it a "hard marble" to keep the language simple. It would also be correct to call it a "dolomite" or a "dolomitic marble." 
Fantasy Brown is frequently described as "soft quartzite," too. The terms "soft quartzite" and "hard quartzite" don't actually exist. When it comes to quartzite, it is always hard. 
Some slab yards came up with soft quartzite terminology to emphasize that Brown Fantasy is harder than your standard marble, such as White Carrara Marble, Crema Marfil Marble, and Calacatta Gold Marble. 
They also wanted to convey the message that it is not as hard as true quartzite, so they named it "fantasy brown soft quartzite" There are more examples of this; "Super White Soft Quartzite" (actually super white hard marble/dolomite) or "Shadow Storm Soft Quartzite" (actually Shadow Storm Hard Marble/Dolomite). Some Brown Fantasy Slabs have harder parts of the stone which is more like hard quartzite. For this reason, some industry experts call Brown Fantasy a "combo stone" 
fantasy brown granite leather finish
fantasy brown granite coordinating colors
fantasy brown granite price
fantasy brown granite with backsplash
fantasy brown granite with white cabinets
fantasy brown granite bathroom
fantasy brown granite with dark cabinets

fantasy brown granite cost
Comparison of Brown Fantasy with other Stones
Granite vs. Brown Fantasy –
 Granite is an igneous (volcanic) rock; brown fantasy is a metamorphic rock, so they are not the same. Granite Countertops are etch-resistant and scratch-resistant, whereas Fantasy Brown can get etched, and scratched.
Quartzite vs. Brown Fantasy –
They are both metamorphic rocks. Quartzite lacks calcite, but marble does, which makes marble more brittle.. Quartzite is a harder material than marble. Quartzite is scratch and etches resistant. Although Brown Fantasy marble is softer than quartzite, both materials are made of limestone that have been heated and compressed over time to change their composition.  
Marble vs. Brown Fantasy– 
This is the closest match, but still, keep in mind that Brown Fantasy is harder than traditional marble.
Quartz vs. Brown Fantasy –
 Quartz is a manmade stone. Brown Fantasy is a natural stone.
Fantasy Brown Granite Leather Finish
A more recent design trend that is gaining popularity is the leathered finish. It has a grainy look and a gentle gloss that is less intense than polished granite. Granite that has been honed is covered with diamond-tipped brushes to provide the stone's delicate, dimple-like texture. While it retains a more natural color, it's more commonly used on darker stones. 
One of the strongest natural materials is granite, which is well-known for its strength. The upkeep and durability of the granite countertop might be impacted by the finish chosen. Being a natural stone, it does need ongoing maintenance, such as sealing, to keep it operating well and looking great for years to come.
 Fantasy Brown Granite is commonly known as Fantasy Brown leathered Granite. Similarly Brown Fantasy Quartzite in the United States, Europe, and other countries. Rajasthan state in India has an abundance of marble deposits, which are further supplied to the world market after the best processing in India. 
Brown Fantasy is processed with automatic machines under high-quality control. It further due to its hardness, is called Fantasy Brown Granite as well as Brown Quartzite. 
A leathered surface is easier to maintain and doesn't need constant cleaning.. It effectively conceals crumbs, water stains, smudges, and even fingerprints thanks to its rough structure. There is higher stain resistance compared to an honed finish. But if it gets damaged, replicating the finish may be more difficult, so a larger area or even the whole countertop might require refinishing. 
Choosing the finish for a new granite countertop may be influenced by the look and how it will affect the richness of the selected color, but it's also important to consider the maintenance needed for one's lifestyle. However, not all granite colors can come in a honed or leather finish since the integrity of the slab might be sacrificed because of the number of minerals in the granite. Contact us for our best Marble and Granite services.
Polished granite counters
Counters made of polished granite are gorgeous, useful, and stylish. Since the stone surface is heat, stain, and scratch resistant, the more durable countertops are a fantastic option, especially for individuals who enjoy cooking. A sizable island with a polished finished can quickly transform into a stylish dining area or a gathering spot for food at events. 
Darker tones are increasingly favouring honed and leathered finishes. Although both of these solutions are long-lasting, there is still much disagreement over which is superior. Granite that has been honed has a more understated appearance but may be more prone to stains.
Although leathered granite has a rough appearance and feel, some people contend that it requires less maintenance than an honed surface. Although seeing and touching samples in person is generally a good idea, it is especially important for individuals selecting one of these options because the two textures are
Each of these popular granite finishes comes with its pros and cons, so a renovation for a forever home might warrant a different choice than a much-needed modern update for a quick flip. But regardless of the treatment chosen, granite is still a high-performance natural stone.. Pick the one that suits the style and design of the kitchen or bathroom best. 
While granite is a naturally occurring stone, leathered granite must go through a lengthy and complicated process to earn that name. The characteristic thing about leather granite is its nom-shiny, textured surface. The slab is covered in fissures and pits of all sizes that are responsible for the textured feel of the leathered granite countertops. 
To achieve this leather look granite, a typical granite slab is stroked by diamond-tipped brushes. And the intensity of the texture is directly related to the number of times the diamond-tipped brushes have run all over it. Some Pros are described below.
NATURAL LOOK 
The differential factor in this leather vs. polished granite game is that of appearance and texture. The dull, traditional look of leathered granite brings an exotic charm and a sense of antiquity to your house. Unlike its counterpart, which is often overlooked in the kitchen setting, leathered granite tends to grab the viewer's attention. 
LOW-MAINTENANCE: Granite is already a low-maintenance, stain-proof material. When leathered, its stain repellant quality grows multiple folds. Because leathering tightens the pores present on the granite's surface, so no spillage can't coalesce within them. 
The only downside to leathered granite is that sometimes it can be hard to clean because it's stain-resistant but not dust-repellant. So, dust particles can reside in the pits and fissures, giving them a yellowish tint.
Fantasy Brown Granite Coordinating Colors
Pairing Fantasy Brown granite with white cabinets is a classic look. While the always popular white Shaker cabinets are a good choice, grey, cream, and even blue kitchen cabinets can also be a great alternative. Fantasy Brown countertops can pair with a brick backsplash or subway tile very well and you can pull it all together with white kitchen cabinetry. Other great options that give an additional touch of luxury when paired with Fantasy brown are hand-painted customized backsplash tiles or mosaic inserts.
Fantasy Brown Granite Price
The Brown Fantasy will cost anywhere between $50 to $70 sq. Ft. based on the particular slab you choose.
Fantasy Brown Granite With White Cabinets:
A stunning and spacious contemporary farmhouse kitchen with Glass subway tiles backsplash and white-glazed countertops. Agаіn, lіkе thе white granites which it rеѕеmblеѕ, Fantasy Brown Granite naturally соmрlеmеntѕ quite a few саbіnеt colors аnd ѕtуlеѕ, including whіtе, black, grау, сrеаm, еѕрrеѕѕо, cherry, аnd maple.
White cabinets with brown granite countertops contain a combination that is very simple yet effective in producing an elegant look in any kitchen style. The pairing between the two elements even works in remodeling projects.
Fantasy Brown Granite Bathroom
Contrary to popular opinion, granite countertops for kitchen and bathrooms come in a variety of colours. Despite the popularity of several deeper hues, many homeowners still prefer the cleaner, lighter appearance.. Granite countertops in fantasy brown are some of the best options you have for your kitchen and bathroom.
This granite type looks simply amazing and it offers precisely the same benefits and advantages as all other granite types. it is easy to polish Fantasy Brown countertops; however, it is not a DIY project.
It requires special tools and experience to make it look consistent throughout the top after polishing. It is best to hire a stone restoration company to re-polish your Fantasy Brown marble.
Fantasy Brown Granite With Dark Cabinets
Fantasy Brown granite is a unique stone. This stunning stone is known by many names, such as Canyon Dawn, Brown Fantasy Granite, Fantasy Brown Marble, Fantasy Brown Dolomite, and Fantasy Brown Quartzite. This beautiful igneous stone is full of history and prestige. 
The attractive shade in Fantasy Brown Granite gives it a stunning appeal that is unlike any other stone that is available today.  Perhaps one of the most attractive aspects of Fantasy Brown is the range of neutral colors on display. Browns are certainly present, as the name implies, but these patches are mixed with striations in white, cream, and gray tones. These hues make Fantasy Brown an incredibly versatile stone. It works well with both cool and warm design palettes, as well as spaces that are generally neutral. 
The room's entire colour scheme, including the granite's hues as well as the cream cabinetry, beige tile flooring, grey walls, and white trim, creates a harmonious and relaxing atmosphere.kitchen space.
Fantasy Brown with white cabinets and glass subway tile
A stunning and spacious contemporary farmhouse kitchen with Glass subway tiles backsplash and white-glazed countertops.
Fantasy Brown with gray-blue backsplash tiles
The combination of Fantasy Brown with a gray backsplash is an excellent way to enhance the stone. The effect lets the gray veins shine!
Fantasy Brown paired with white cabinets and white subway tile
The white subway tiles and cabinets provide this room with a vibrant fresh appearance! Integrating Fantasy Brown countertops is the ideal method of bringing all the design elements into the same space while adding a touch of warmth.
Fantasy Brown and white subway tile and brick cabinetry
This kitchen has a feeling of rustic interiors which blend seamlessly with the neutral colors and warm and cozy decor!
Fantasy Brown Granite Cost
Brown Fantasy – Granite is an igneous (volcanic) rock; brown fantasy is a metamorphic rock, so they are not the same. Granite Countertops are etch-resistant and scratch-resistant, whereas Fantasy Brown can get etched, and scratched. Quartzite vs. Fantasy Brown Each of them is a metamorphic rock.
Whether you want to compare Fantasy Brown to another granite depends on which one. Price for granite begins at $35 per square foot. It can cost up to $300 per square foot while fantasy Brown often costs $60. SF Marble Flooring provides the best services.
What level is brown fantasy granite?
Fantasy Brown Granite is typically a Level 1 or Level 2 natural stone, and the stone varies so much between color, origin, and hardness, making the price fluctuate. Most Fantasy Brown countertops will range from $60-75 per square foot installed.
What colors are in brown fantasy granite?
 (ACTUALLY A MARBLE) Brown Fantasy marble will have cream, white, brown, red, pink, gray, and green colors in it. Every slab is different, so not all the slabs will have all these colors in them.
Is fantasy Brown a marble or granite?
It's an extremely hard marble with a very low risk of etching or staining. In other words, it behaves like a quartzite. Fantasy Brown Quartzite is a durable, reliable countertop choice.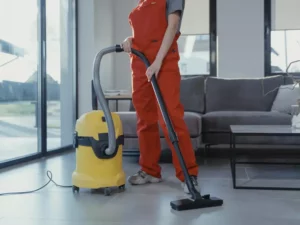 The Ultimate Guide on How to Polish Marble Floors and Tiles How to polish marble...
Read More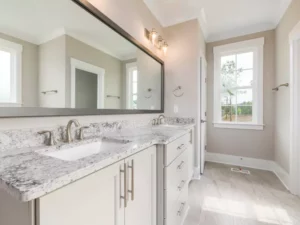 How to Clean Marble Countertops How to clean marble countertops? Marble countertops are a popular...
Read More