Is your kitchen or bathroom in dire need of an update? Are you considering granite installation services? If so, you're making a smart decision. Granite is a popular choice for countertops because it is beautiful and durable. It's also easy to care for, which means that you'll be able to enjoy your new countertops for years to come.
Granite installation services can be a great way to update your kitchen or bathroom. Granite is a beautiful, durable material that can add value to your home. When choosing a granite installation service, make sure you select a company with experience and a reputation for quality workmanship.
You'll love the look of your new granite countertops!
Our Granite Installation Services
Granite Bar Tops

Granite Fireplace Surrounds

Commercial Granite Countertops

Granite Fabrication
At our granite installation company, we offer a variety of beautiful granite countertop options for your home or business. Whether you need a simple bar top or are looking for some custom fireplace surrounds or fabrication services, we have the experience and skills needed to deliver high-quality results. Our team of experienced installers will work with you to find the perfect granite materials and design for your needs.
Granite Fireplace Surrounds
Looking for a stylish and functional way to update your home or business? Consider our granite and contact us today! fireplace surrounds! Our team of experienced fabricators and installers have the skills and knowledge needed to create beautiful, high-quality fireplace surrounds that will add beauty and value to your space. We work with a wide variety of different materials, so you can be sure that we have the perfect granite fireplace surrounds to suit your style and budget.
Commercial Granite Countertops
Looking for a high-quality and affordable solution to your business' countertop needs? Look no further than our commercial granite countertops! Our wide selection of beautiful materials, expert fabrication services, and dedicated team of installers make us the top choice for all your commercial granite countertop needs. Whether you're looking for simple bar tops or complex fireplace surrounds, you can trust our team to deliver the results you need.
At our granite installation company, we offer a wide range of top-quality granite fabrication services to help you create the perfect countertops for your home or business. From simple bar tops to complex fireplace surrounds and beyond, our team of experienced fabricators can handle any project with ease.
With our state-of-the-art tools and decades of experience, you can trust us to deliver high-quality results that will look great and last for years to come. So why wait? Contact us today to learn more about our granite fabrication services and get started on your next project!
FAQs Related Granite Installation
How Do I Care For My Granite After Installation?
To care for your granite after installation, you should wipe up spills immediately, avoid using abrasive cleaners or sponges, and use a granite-specific cleaner to clean the surface. You should also avoid placing hot pans or pots directly on the granite surface.
Can Granite Be Installed Over Existing Countertops?
It is possible to install granite over existing countertops, but it is not recommended. The existing countertops may not provide the necessary support for the weight of the granite, and the surface may not be level, which can cause the granite to crack or break.
How Do I Prepare For Granite Installation?
Before granite installation, it is important to ensure that the area is clear of any obstacles and that any existing countertops or flooring is removed. You should also ensure that the plumbing and electrical connections are in place.
How Long Does Granite Installation Take?
The length of time it takes to install granite depends on the size and complexity of the project. On average, installation can take between 1 to 3 days.
What Is The Cost Of Granite Installation?
The cost of granite installation varies depending on the size and complexity of the project, the type of granite used, and the location. On average, granite installation can cost between $50 to $200 per square foot.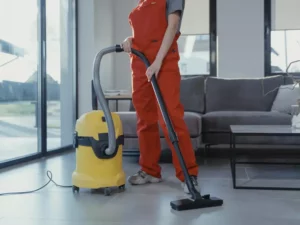 The Ultimate Guide on How to Polish Marble Floors and Tiles How to polish marble...
Read More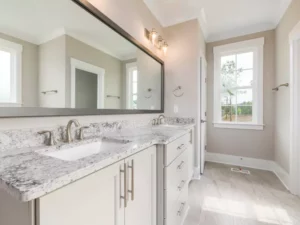 How to Clean Marble Countertops How to clean marble countertops? Marble countertops are a popular...
Read More