San Francisco Granite Countertops Enhance Your Home
Granite countertops are a classic and stylish option for updating your kitchen or bathroom. San Francisco homeowners seeking top-quality granite countertops need not look further than SF Marble and Granite. 
With their exceptional craftsmanship and wide range of granite options, SF Marble and Granite is the go-to brand for those desiring stunning and durable countertops. In this article, we will delve into the world of San Francisco granite countertops and explore why SF Marble and Granite stands out as a leading provider in the industry.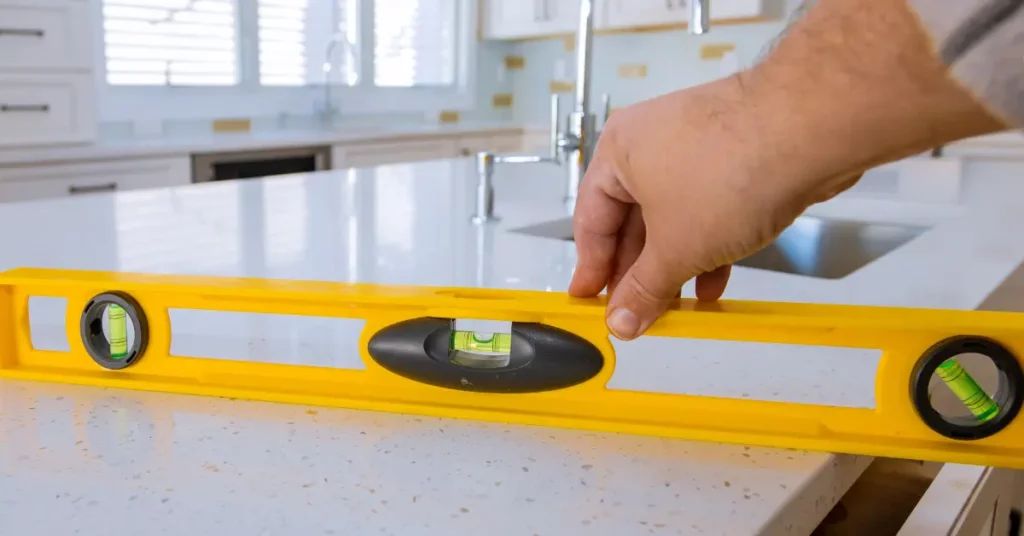 The Beauty and Durability of Granite Countertops
Granite countertops are renowned for their natural beauty, durability, and longevity. The unique patterns and colors found in granite create a stunning visual appeal that elevates the aesthetics of any kitchen or bathroom. Granite is also very heat, scratch, and stain resistant, making it a great choice for high-traffic areas of the home.
SF Marble and Granite A Trusted Name in San Francisco
SF Marble and Granite has established itself as a trusted brand in San Francisco, providing homeowners with exceptional granite countertops for over a decade.Their dedication to excellence, workmanship, and client happiness has made them well-known in the sector. When choosing SF Marble and Granite, you can expect top-notch service and superior products.
Extensive Granite Selection Finding the Perfect Match
You may choose the ideal granite for your home's aesthetic and design preferences thanks to the wide variety offered by SF Marble and Granite.From classic and timeless options to more unique and exotic choices, their granite collection encompasses a wide range of colors, patterns, and textures. With SF Marble and Granite, you have the freedom to create a truly personalized and visually stunning countertop.
Customization Options Tailoring Your Countertops to Perfection
One of the key advantages of working with SF Marble and Granite is their ability to customize your countertops to perfection. They understand that every homeowner has unique requirements, and their skilled craftsmen can create custom edges, shapes, and finishes to bring your vision to life. Whether you prefer a sleek and modern look or a more traditional design, SF Marble and Granite can fulfill your customization needs.
Superior Craftsmanship Unmatched Attention to Detail
At SF Marble and Granite, superior craftsmanship is at the core of their work. Their team of experienced artisans combines traditional techniques with advanced technology to ensure precise and flawless results. From the initial selection of granite to the intricate fabrication process, every step is executed with meticulous attention to detail, guaranteeing the highest level of quality in your countertops.
Professional Installation Ensuring Flawless Results
SF Marble and Granite takes pride in their professional installation services. Their skilled technicians have extensive experience in handling granite countertops, ensuring that the installation process is seamless and efficient. By entrusting SF Marble and Granite with the installation, you can rest assured that your countertops will be flawlessly fitted, enhancing the overall aesthetics of your space.
Enhancing Home Value The Investment of Granite Countertops
Adding granite countertops to your home increases its value while also enhancing its aesthetic appeal. Potential buyers recognize the durability and elegance of granite, making it a desirable feature in any kitchen or bathroom. By choosing SF Marble and Granite for your granite countertops installations, you are making a wise investment that will yield long-term benefits.
Maintaining and Caring for Granite Countertops
To ensure the longevity and beauty of your granite countertops, proper maintenance and care are essential. SF Marble and Granite provides detailed guidelines on how to clean and maintain your countertops to preserve their luster and durability. By following these recommendations and using appropriate cleaning products, you can enjoy your granite countertops for years to come.
Customer Satisfaction Testimonials from SF Marble and Granite Clients
SF Marble and Granite takes pride in the satisfaction of their customers. Numerous testimonials from delighted clients highlight the exceptional quality of their granite countertops and the professionalism of their team. Reading these testimonials can provide you with confidence in SF Marble and Granite's ability to deliver a superior product and an enjoyable customer experience.
How to Get Started with SF Marble and Granite
Getting started with SF Marble and Granite is a simple and straightforward process. You can visit their showroom to explore their granite collection, consult with their experts to discuss your specific needs, and receive a detailed quote for your project. The team at SF Marble and Granite is dedicated to guiding you through every step, ensuring a seamless and enjoyable experience from start to finish.
Is granite a suitable material for bathroom countertops?
Adding granite countertops to your home increases its value while also enhancing its aesthetic appeal.
Can SF Marble and Granite create custom edges for the countertops?
Absolutely, SF Marble and Granite offers a variety of custom edge options to enhance the uniqueness of your countertops.
What is the typical turnaround time for installing granite countertops?
The project's size and complexity will affect the turnaround time. SF Marble and Granite will provide you with an estimated timeline during the consultation process.
SF Marble and Granite stands as the premier choice for San Francisco homeowners in search of exquisite granite countertops. With their commitment to quality, extensive selection of granite, customization options, and superior craftsmanship, SF Marble and Granite delivers exceptional results that enhance the beauty and value of any home. Their professional installation services and dedication to customer satisfaction ensure a seamless experience from start to finish. By choosing SF Marble and Granite, you are investing in timeless elegance, durability, and a brand that has earned the trust and praise of numerous satisfied clients. Experience the transformative power of granite countertops with SF Marble and Granite and elevate your home to new heights of sophistication and style.