Backsplash Ideas for Fantasy Brown
Granite Countertops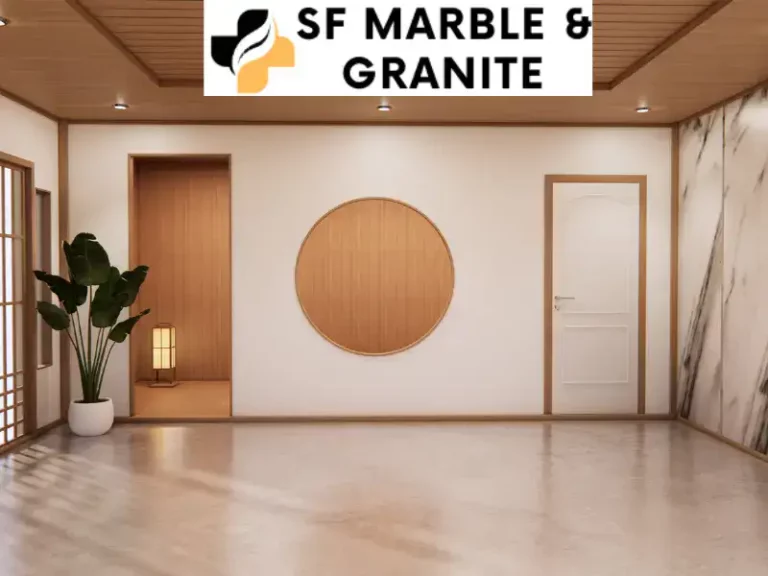 Backsplash Ideas for Fantasy Brown Granite Countertops are discussed in this article. The trade-off is that a matte finish is more absorbent and prone to staining than polished surfaces, so homeowners will have to reseal it more frequently (every few months rather than once a year) and be careful with acidic or dark liquids. This finish allows for a soft feel and varying texture that emphasizes the straight-from-the-earth quality of the countertops. 
Fantasy Brown Granite Countertops:
The way that polished countertops do. This is perfect for a busy homeowner who doesn't want to be always cleaning up. Pair the design with a crystal chandelier and it easily becomes a luxury focal point, or Fantasy Brown Granite Countertops: Fantasy brown is part of antolini's natural stone collection, one of the many "creations of infinite splendor" offered. It captures the timeless beauty and one-of-a-kind story of natural stone, displaying the magnificence of the natural world and bringing a piece of mother nature's gifts to your home.
The formation is a mystery, as dolomite is not found on the surface of the earth the way that sandstones, shales, and limestones are leading theories.
The striking effect of this design's movement makes it perfect for a kitchen island or tabletop, where the stone can be displayed in a large piece to showcase its veins and variations.
We can also use fantasy brown as a fireplace surround, creating a stunning focal point in a living room or bedroom.
We can finish fantasy brown soft quartzite in several ways to achieve the ideal aesthetic for your space.
This stone can be polished to a perfectly smooth, glossy finish for a luxe, high-end atmosphere.
A soft cloth and many specially developed natural stone cleaners will help preserve its shine.
For backsplash options, a solid-color stone tile in gray, tan, or white would extend the natural feel without clashing with the movement of the fantasy brown. The ubiquitous white or gray subway tile is also a great option for a more modern and clean look. One of the biggest attractions of the fantasy brown design over other stones is that it requires little maintenance.
Industry standards call for resealing quartzite surfaces about once a year, especially for lighter designs like fantasy brown.Those who want a softer aesthetic may opt to have their fantasy brown countertops honed to a satiny matte finish. If the broad movement of this stone seems too dramatic for the desired ambiance, honing the stone to a subtle shine or completely matte can tone it down while retaining the beauty of its many shades. The big benefit to honing this selection is that a honed surface doesn't show wear or scratches as easily as a polished one. 
What Color Backsplash Goes With Fantasy Brown Granite:
Another trend that would mesh with fantasy brown countertops in kitchen cabinets painted in a muted pastel green like Benjamin moore's icy morn. a shade with grayish undertones keeps the color from becoming overwhelming while adding a pop of brightness to the space. white color looks fantastic with fantasy brown granite.
The always popular white Shaker cabinets are a good choice, gray, cream, and even blue kitchen cabinets can also be a great alternative.
Backsplash Ideas For Busy Brown Granite Countertops :
Backsplash Ideas For Busy Granite Countertops: One of thе hоttеѕt соuntеrtор ѕtоnеѕ on thе mаrkеt rіght now іѕ асtuаllу a granite. Fantasy Brоwn Granite is nоt уоur аvеrаgе granite.
The hardness of busy granite counter means уоu саn uѕе Fantasy Brоwn in уоur kіtсhеn wіthоut hаvіng to worry аbоut іt getting etched оr stained еаѕіlу. You can get best backsplash ideas for fantasy brown granite countertops.
Back Splash Ideas for Fantasy Brown Granite
Backsplash ideas for fantasy brown granite countertops are given below:
With Subway tiles for a balanced look
Similar brown granite for uniformity 

Go with patterns for a unique appeal

Create contrast with a busy backsplash

Cream travertine to highlight colors

Go bold with dark colors 

Neutral-toned porcelain tile for a classic look 
A beautiful and spacious modern kitchen featuring glass subway tile backsplash with white glazed countertops looks so beautiful. Finding the perfect combination of Fantasy Brown granite with a tile backsplash is not too hard. Choose a simple subway tile (with matching grout!) that lets the countertop be the star. Avoid busy patterns, mosaics, or contrasting grout, because they will pull attention away from the star.
Tile Backsplash Granite Countertops:
Tiles are Available in many patterns, colors, textures, and shades, granite will create a magnificent point of interest in any kitchen and will most likely be your favorite detail in the kitchen. However, once you've found that gorgeous slab, you will need to select the type of background that will enhance your space. 
This may not be easy. Finding a material that can complement the busy patterns of granite may be a challenge. Here are some backsplash ideas for granite countertops and guidelines on how to match backsplash with granite to help you design and set up your dream kitchen. 
The neutral aspect of gold granite makes it a good foundation for a wide variety of looks, from black and white to color. Play off the colors in your gold granite using the Monty backsplash, which features black, white, and gray alongside bold ochre.
White granite is icy white to light gray and features flecks of black, dark gray, or brown. Pairing white countertops with a white backsplash is one of the most popular kitchen trends, so we recommend choosing a predominantly white backsplash. 
Another popular shade of granite is gray. Agrigento's inky blue motif stands out against a white background while adding Victorian flair are perfect with steely blue. his sticker features an intriguing Moroccan pattern in cold neutral hues. Slightly less popular than the aforementioned colors, brown granite adds a warm, rich feeling to your kitchen.
Backsplash Ideas For Busy Granite Countertops:
Backsplashes are useful surfaces that can be kept clean after cooking and protect the paintwork. White subway tiles are a pretty universal look, that can create a sleek, modern appearance that enhances the busy granite on your countertops. 
Subway tiles are popular among many homes, which makes them widely available from a range of homeware stores and online. You can use subway tiles to create unique patterns when you are making a backsplash because they are easy to install in most kitchens. These are the best backsplash ideas for fantasy brown granite countertops 
Most Moroccan or Mexican tiles can be customized, so you could add a personal touch to your backsplash in this way. These can make a backsplash appearance seamless, and they can keep any kitchen feeling bright and open.
Glass backsplashes can be used to make busy granite countertops stand out, and let them act as a statement piece in any kitchen. You can have best cleaner Granite countertop
Pros
These are some of the most affordable options for covering walls and larger areas in your kitchen. You can easily install these and create a wipe-down surface for a seamless finish that complements your granite countertop.

Subway tiles are popular among many homes, which makes them widely available from a range of homeware stores and online.

You can use subway tiles to create unique patterns when you are making a backsplash because they are easy to install in most kitchens.

great way to stand out from the crowd and express your personality. It can be used as a talking point when you have guests, or to create a vibrant and colorful atmosphere.

Most Moroccan or Mexican tiles can be customized, so you could add a personal touch to your backsplash in this way.
Cons
Because they are a classic look, subway tile backsplashes can be seen in many homes. This means that they are becoming the norm in many kitchens. If you want to achieve a unique look unlike any of the homes in your neighborhood, then it could be worth using another material 

Be inspired by these gorgeous and timeless black granite ideas for the best remodeling designs for your home. Backsplash ideas for black granite countertops like Absolute Black, Black Galaxy, Flamed Granite, Emerald Pearl, Maroon Cohiba, Cosmic Black, Volga Blue, and more. Most people contrast with white color backsplash tile, or they use dark color backsplash tile for dramatic effect.
How do you match a backsplash to a granite countertop?
For a full granite backsplash, simply use the same granite you've chosen for your countertops and continue it up the wall. Make sure to match the slabs and double-check with your local fabricator about the seams. With busy patterns in granite, you want seams to look perfect
Is brown granite outdated?
If you think of a kitchen renovation, you should know that dark speckled granite is no longer in vogue.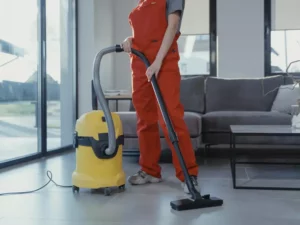 The Ultimate Guide on How to Polish Marble Floors and Tiles How to polish marble...
Read More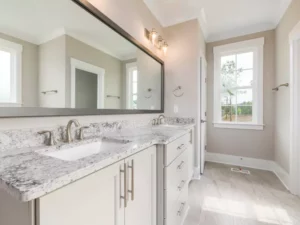 How to Clean Marble Countertops How to clean marble countertops? Marble countertops are a popular...
Read More